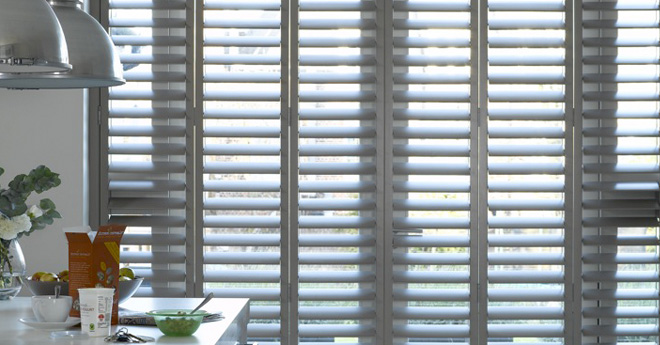 3 ½" Plantation shutters are influenced by the Southern Plantation style where large shutters adorned the outside of estate mansions with movable louvers for light control and privacy. A product of the population boom in California, which brought us big windows and with them, wide louvred shutters came inside the home to give a bright airy look from which to enjoy your view.
Plantation Shutters Provide Elegance, Comfort, and Simplicity to Your Home
Did you know that plantation shutters may increase the value of your home? Not only do they add sophistication and elegance to any room in your home, they provide a number of benefits that can directly affect the value of your home and also save you money. Plantation shutters will be a slightly greater investment than blinds, shades, or simple curtains or drapes, but the benefits are far superior for any homeowner.
Low Maintenance
Plantation shutters require very little maintenance and are easy to clean. When properly cared for, these shutters need only light regular dusting.
Energy Efficient to Save You Money
Plantation shutters are generally custom fit for each window and that means that provide the perfect coverage. When closed, these shutters provide an extra layer of insulation against the cold as well as the piercing glare of the hot summer sun. Your home heating and cooling bills will decrease as a result.
Simple Control of Privacy
Plantation shutters are simple to open and close, allowing you to maintain the ideal level of privacy that you require in each room of your home. No more struggling with tangled cords in blinds or having to tie off and secure curtains. A simple flip and your shutters open or close.
Plantation shutters are the ideal addition to any home and interior décor.