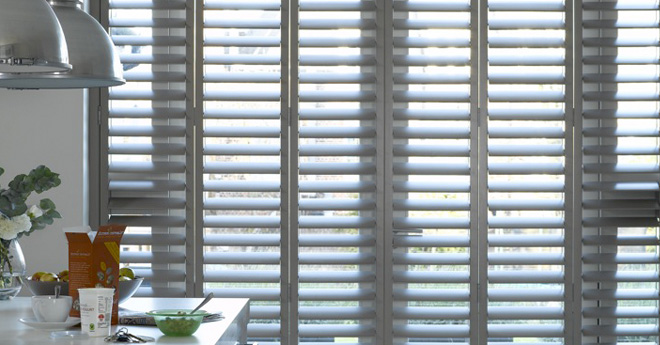 A perfect choice to accentuate that period look enjoyed in bespoke communities, traditional shutters will instantly add a rich element to any space. They have that subtle look of simple opulence. The smaller 1 ½" louvers allow for multi-panel, bi-folds, and tri-folds in smaller windows. Available louvred, full height, double hung, café style, or with beveled panel inserts.
Transform Your Room with Simple, Traditional Shutters
Traditional shutters can offer you the look and feel of a more open and airy feel, which can be ideal for any bedroom. These shutters provide more effective control of lighting, with the option to open the top half of the windows, the bottom, or both, depending on the time of day and your personal preferences.
Smaller Panels
Traditional shutters rely on smaller slats and panels than other interior shutters, such as plantation shutters. You can open one or two rows of shutters or leave them closed. They don't provide the same insulation against the heat or cold as larger shutters, but these traditional shutters can enhance any room in your home.
Easy to Maintain
If you're tired of wrestling with curtains and drapes, or blinds are too simple and unappealing for your design palette, then consider traditional shutters for the perfect complement for your home.